You know them and you love them. Over 20 years they produced togethermore than 20 action movies.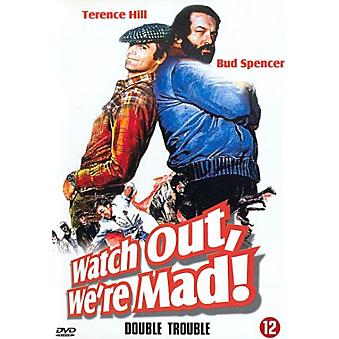 Right ! We are talking about the great duo Bud Spencer and Terence Hill.
You know them in movies like "I am Trinity, "Double Trouble", "Ace High"and "watch Out, We're Mad!". Both are known for their impact strengh. Together they kick badass people back under their stones.
As you may know one of this legendary Brothers Bud Spencer died lately .R.I.P.
Luckily we can say that he joined the heaven to join our friendly Dark Keepers Team to fight against the dark (while Terence joined the dark side of Rising Cubers ).
Give a warm welcome to the new legendary Bro in our family BudSpencer and his impact strengh!.
Happy repartee at our Side Bro!
Greets
The Dark Keepers